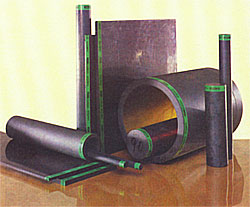 VESCONITE is a specialised thermoplastic made from internally lubricated polymers. Proven since the 1960s, Vesconite is an exceptional plain bearing material. It gives long life in applications where only the lowest wear rates can be allowed, even when the application is poorly lubricated and dirty.
Vesconite is ideal for many marine applications. It is suited to both dry and immersed applications - in fact water is an excellent lubricant.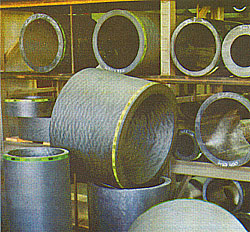 Vesconite is extensively used for rudder and stern tube bearings. Vesconite's internal lubricants make it eminently suited to upper rudder bearing applications where there are long periods between greasing or no greasing at all, or where water lubrication cannot be ensured when operating with light ballasts.
The hundreds of vessels equipped with Vesconite during the last 15 years - ranging from pleasure boats to tankers - testify to the desirability of long life, low maintenance Vesconite in marine applications.